You Are Not a Frog
The podcast that helps people under pressure beat burnout and work happier.
I have never listened to podcasts before but discovered yours last year and have gone through the whole series from start to finish. They have genuinely helped me survive the last year, and I have gone from hurtling rapidly towards burnout, to last week making definite steps towards dropping some things from my job. Thank you.
Addenbrookes
Rachel… thank you! I'm a GP in Scotland. Going through the mill. Struggling to keep going in practice. Long days. Burnt out. Your podcast has been a highlight of my week for over a year now and has given me so many tools and hope really!
Your podcast literally saved my life and that of my GP partner, and helped us regain ground and time.
Principal Partner
Just wanted to say thank you for being the lilypad life-raft in my pond! I binged most of the episodes as they are so enjoyable and accessible… great on the way to work or picking up the children! They are a perfect way to learn and improve ourselves without adding further stress to the wonky world of being a GP.
GP
The podcast lessons about naughty monkeys, good conflict, enneagrams, money matters, psychological safety, embracing your own creativity and all the super inspirational guests and various concepts have been invaluable to me in making me think about aspects of myself I previously hadn't considered and also giving me the confidence to make a change in my career which I know will benefit my family and me in the long run.
GP
Our mission
Welcome to You Are Not a Frog
The Apple Top 100 UK Business Chart podcast that helps doctors and other professionals in high-pressure roles make courageous choices that allow them to thrive as human beings. With over half a million downloads, join our growing movement of listeners to learn from experts, explore cutting-edge tools and resources, and discover the skills you need to work happier, beat burnout, and enjoy your life.
If you work in a high-pressure environment like healthcare then – just like a frog in boiling water – you might not notice stress building up until it's too late. It's why so many brilliant people end up leaving careers they love – but which come at the expense of their wellbeing.
Knowing how to handle overwhelm, respond to your spiralling workload, and thrive at work are critical skills. We'll help you learn them, and apply them at work.

Episodes
Hear in-depth interviews on the first and third Tuesday, and insightful Quick Dips from Dr Rachel every other week.
Episode collections
Not sure where to start?
Check out our curated episode collections.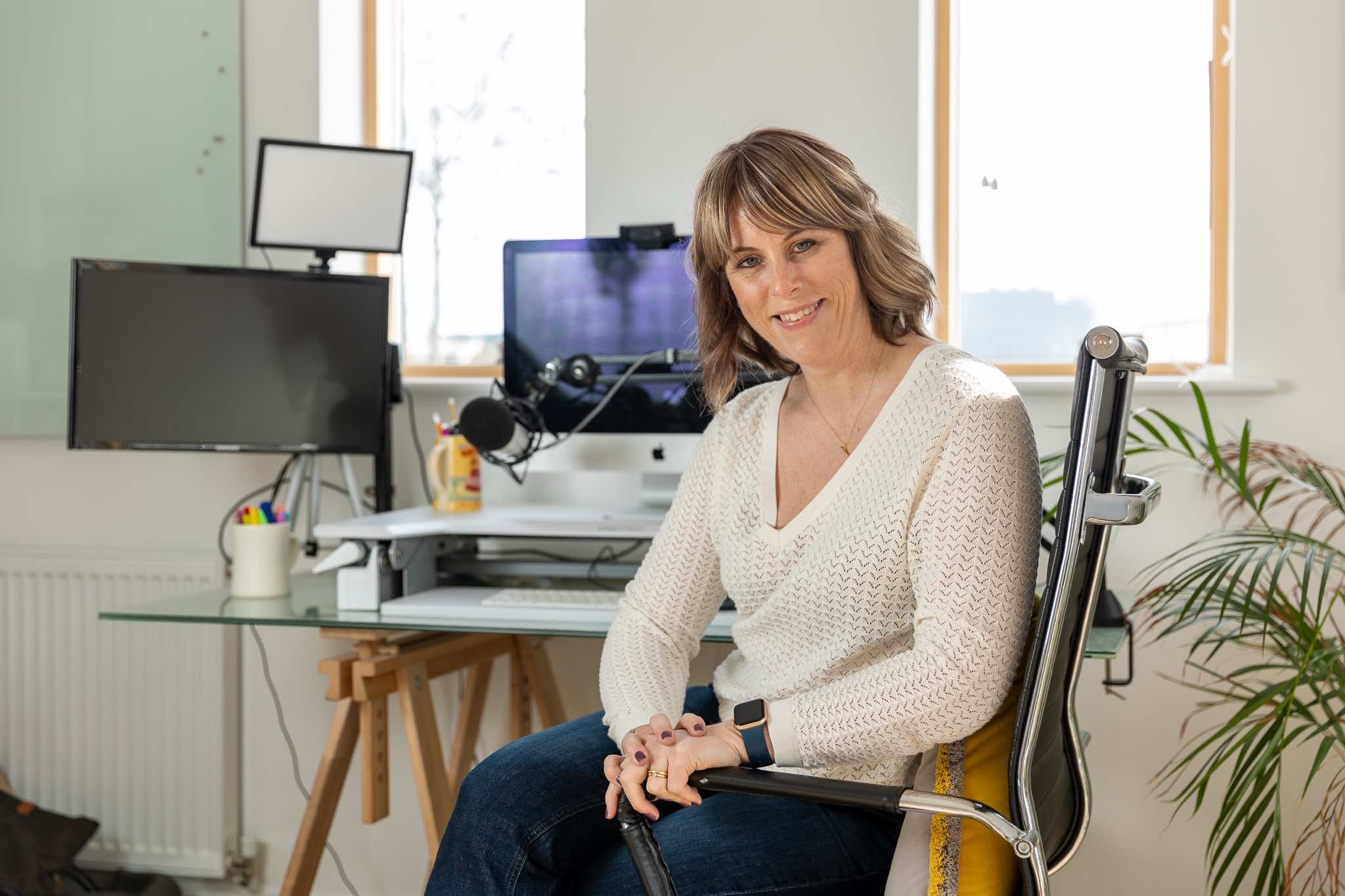 Meet your host
You Are Not a Frog is hosted by Dr Rachel Morris, a GP turned executive coach and trainer
Rachel started podcasting as a way to interview interesting people and pretend that she was working. Half a million downloads later, it turns out she has a knack for it.
Having worked in the NHS for two decades and been on her own career journey, she knows what it's like to feel trapped in a job you have studied long and hard for but makes you feel stressed and unhappy.
Rachel is a firm believer that you don't need to change careers to thrive in your 9-5 (or 8-8). It's why she founded her training & coaching business, Wild Monday, to help professionals under pressure find freedom and possibility even on a Monday morning.
But there are simple things you can do and changes you can make that will make a huge amount of difference. Listen to the podcast, and you'll find out what they are…
Learn more about Rachel